About MTC Insurance Agency Group
MTC Insurance Agency Group is an Independent Insurance Agency representing many different insurance companies for your insurance needs. We carefully select our carriers in order to provide you with the best level of service, price and coverage. As independent insurance agents, you have the ability to choose the best carrier for your insurance needs. That is the main advantage to using an independent insurance agency, we work to satisfy your needs.
Our goal is to educate and service the various communities throughout the states within our operating states: AZ, CA, ID, OR, MI, ND, NV, UT, WA . Through our independence, we strive to educate the community on the best options for their insurance needs. We can provide an assessment of your insurance needs with a choice of which package fits you best.
We are dedicated to providing our customers in our operating states with the best coverage at competitive rates. Just make one call to our agency, and we can shop your coverage through many top rated companies. With our professional staff, we can be your liaison with the insurance carrier in the event of a claim. We work for you, not the insurance company.
We want you to have a positive overall experience with the MTC Insurance Agency Group. Our one- on-one service approach is our #1 goal for all our insurance clients. Give us a call at 1-888-315-2231 or contact us through one of our quote forms, and we'll be happy to answer any of your insurance questions.
Staff Members
MTC Insurance Agency Corporate Office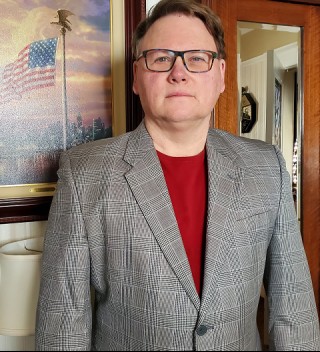 MIchael T. Carney, B.A,L.U.T.C.F., CFS. CSS, AMTC
Email
President
Direct: 888-315-2231 ext. 2
Michael T Carney is the Principal Owner/Founder of M.T.C. Insurance Agency Group since 1988. He graduated from H.S in 1970 and joined the US Army on August 14, 1970, later was sent to Vietnam 1971-1972 Infantry 101st Airborne Division and served in various Ranger Companies (L.R.R.P) ,2/75th Ranger Battalion and Military Intelligence Units until discharged with honorable discharge in 1976. He was then a Seattle Police Officer from 1980-1988 until joining the Insurance industry in 1988.
---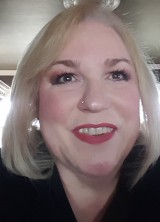 Colleen Carney, R.N, CLNC.
Email
Vice President/Administrator
Direct: 1-888-315-2231 ext.2
Colleen is co-owner of M.T.C. Insurance Solutions and is the contact person for operational procedures, setting up appointments, agency opportunities, assisting training & development and the company representative contact person. Her years of experience as a nurse administrator and research nurse for the late Dr .George Merriam (world known endocrinologist), assists our clients with medical issues surrounding accidents, as a Certified Legal Nurse Consultant. She is a licensed property and casualty insurance producer.
---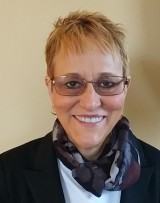 Pamela Thiemann, B.S Marketing
Email
VP Marketing, Producer
Direct: 888-315-2231 ext. 23
Pamela has worked in the hospitality business for over thirty years and specializes in restaurants and small business owners.
---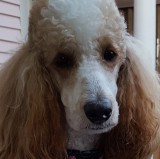 Lucy Chanel Carney
VP Social Media Blogging
Born June 23, 2015-
If a poodle could talk I would say:
I'm a 2 year old standard parti poodle.
Parti-coloration means that I am of a "particular color", but my Dad says it implies I am a "Party" of fun and joy.
Follow my "Bow-Wow Blog under Resources on the website.
---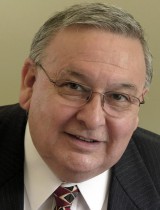 Elias (Art) Ochoa
Email
Producer
Direct: 888-315-2231 ext.3
Elias goes by Art has over thirty plus years in the insurance business, speaks Spanish, and specializes in contractors, small business owners along with personal lines risk.
---
Vladimir Kazimirets -Kent MTC Insurance Agency Group Office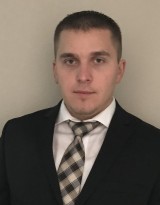 Vladimir Kazimirets
Email
Producer
Direct: 888-315-2231 ext. 22
Vlad is from the Ukraine and specializes in transportation and business owners insurance.